BGA/SMT Inspection
Precision Images for Advanced Assembly
Glenbrook offers real-time x-ray technology to evaluate solder joint integrity for BGAs and other leadless packages that cannot be inspected by conventional vision systems. And Glenbrook's patented x-ray camera offers a unique advantage: it is the only system not subject to Voltage Blooming. In addition, void sizes remain consistent at all voltages, providing reliable pass/fail data.
BGA analysis helps to establish and maintain quality as an integral part of process control at every stage of your line. And Glenbrook patented X-ray systems may ensure that those quality parameters are being maintained at those stages and also during production audits.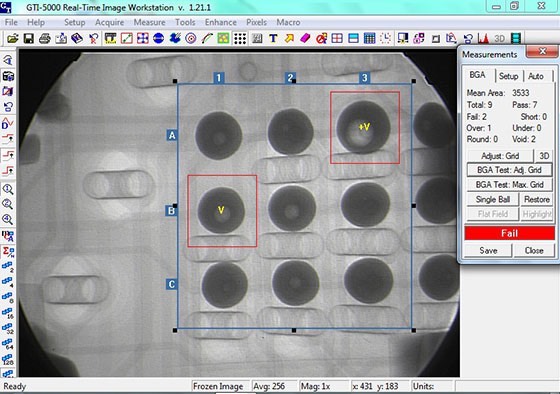 A Family of X-ray Inspection Systems Providing Affordable Choices for Inspection of BGAs and Electronic Assemblies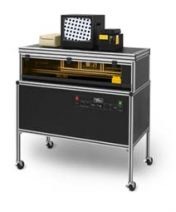 Low Cost X-ray Inspection of Bare Boards and Plastic BGAs
The RTX-113 is designed for heavy production environments where X-ray is used to inspect PCBs and assembled PCBs containing advanced components such as BGAs, uBGAs and Flip Chips.The system is very versatile and features Glenbrook's patented, award-winning X-ray camera technology that generates high-resolution, high-sensitivity images, revealing defects as small as 0.001 inch with a full one inch diameter field of view. The RTX-113 provides affordable real-time X-ray imaging, reliable operation and easy servicing.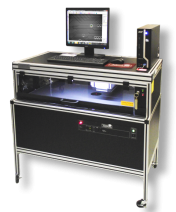 Smaller Focal Spot for High Resolution Requirements such as Small Hole Drilling, Micro BGA and QFN Inspection
The new RTX-113 Micro 30 X-ray Inspection System, with enormous capability, is compact enough to fit in a lab or on the production floor. The system employs a pc controlled 40 to 80 kV x-ray tube with 30 micron focal spot and our patented XRTV x-ray camera technology now enhanced with Crystal X Imaging for higher contrast. This combination advances our RTX Series for higher resolution and magnification requirements allowing up to 100x geometric and 225x optical magnification.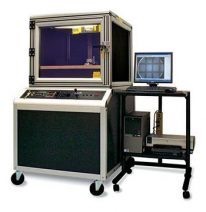 High Magnification X-ray Inspection of Electronic Assemblies
The JewelBox-70T delivers superior image quality with excellent resolution and sensitivity for laboratory and failure analysis applications. The system's 10-micron MicroTech™ x-ray source provides magnification from 7X to 2000X, with resolution of 100 line pairs/mm.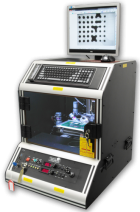 Compact, Desktop Version of the JewelBox
Glenbrook Technologies redefines X-ray Inspection with our smallest JewelBox Micro focus x-ray system yet. With dimensions of just 22"W x 26"L, it's small enough to fit on a standard desk, in an office or small lab. But it's big in capabilities with >500x magnification ,5 axis manipulator and advanced image processing.