Counterfeit Electronic Component Inspection
Counterfeit Components
The ever increasing problem of counterfeit components has resulted in problems for thousands of component distributors in controlling the quality of the product. While some problems are detected more easily using visual inspection, there are many issues where only x-ray inspection is more effective.
When would component x-ray inspection be more effective?
This would include checking for the presence of die, cracks in the epoxy, checking wire bonds and product or manufacturing markings that are x-ray detectable.
Since the components generally arrive in reels, trays, tubes and bags, x-ray inspection is ideal since the parts do not need to be removed from packaging. You can x-ray directly through the antistatic bags preserving the quality of the part.
Glenbrook Technologies has affordable, high-resolution x-ray systems that can be used for these requirements.
Now your customer can have the security of knowing that their component distributor is using the necessary quality control procedures to ensure they are getting the actual parts and not counterfeit components.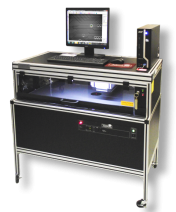 Smaller Focal Spot for High Resolution Requirements such as Small Hole Drilling, Micro BGA and QFN Inspection
The new RTX-113 Micro 30 X-ray Inspection System, with enormous capability, is compact enough to fit in a lab or on the production floor. The system employs a pc controlled 40 to 80 kV x-ray tube with 30 micron focal spot and our patented XRTV x-ray camera technology now enhanced with Crystal X Imaging for higher contrast. This combination advances our RTX Series for higher resolution and magnification requirements allowing up to 100x geometric and 225x optical magnification.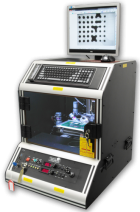 Compact, Desktop Version of the JewelBox
Glenbrook Technologies redefines X-ray Inspection with our smallest JewelBox Micro focus x-ray system yet. With dimensions of just 22"W x 26"L, it's small enough to fit on a standard desk, in an office or small lab. But it's big in capabilities with >500x magnification ,5 axis manipulator and advanced image processing.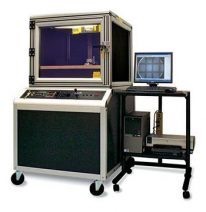 High Magnification X-ray Inspection of Electronic Assemblies
The JewelBox-70T delivers superior image quality with excellent resolution and sensitivity for laboratory and failure analysis applications. The system's 10-micron MicroTech™ x-ray source provides magnification from 7X to 2000X, with resolution of 100 line pairs/mm.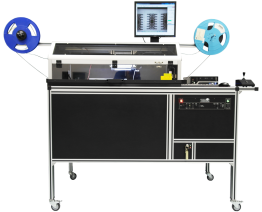 Reel-to-Reel Option
Automated Component Authenticity Inspection
The reel to reel module can be added to any Glenbrook system. This includes the GTI-4000 image processing software. The system will automatically inspect each component on the reel and compare to your know good part. It will check for consistency in lead frames, die size and wire bonds. Any part outside the tolerance will be identified and all images will be saved.