X-ray Inspection Services and Rentals
Glenbrook Technologies offers x-ray inspection services performed in our Applications Laborary. Real-time high magnification x-ray inspection systems employing Glenbrook's advanced x-ray technology.
Applications include:
Quality Assurance Testing of Electronic Assemblies including BGAs, Micro-BGAs, PCBs, Flip Chips and SMT
Medical Device Inspection
Forensic Evidence Studies in cases such as fires and accidents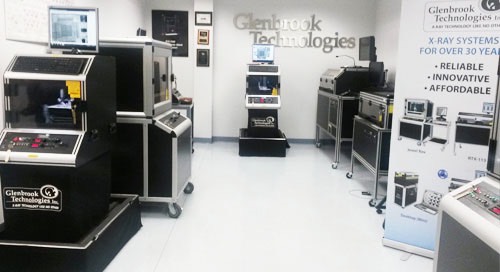 All Glenbrook systems are available for rental.
Rapid Turnaround X-Ray Inspection Services