Glenbrook Technologies wins Edison Award and Invention Advancement Award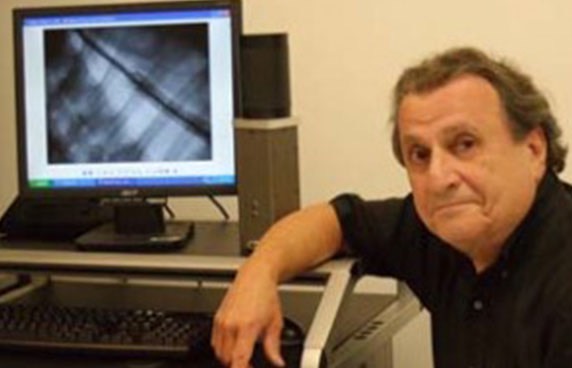 Glenbrook Technologies of Randolph, New Jersey has received two awards in one year for the company's innovative advances in x-ray imaging technology.
The Research and Development Council of New Jersey named Glenbrook founder and president Gil Zweig a Thomas Alva Edison Patent Award Winner. The New Jersey Inventors Hall of Fame also honored Glenbrook with its Invention Advancement Award.
Zweig notes that "Thomas Edison demonstrated the first x-ray fluoroscope, as reported by the New York Times, on May 12, 1896. It has taken Glenbrook 113 years to improve on it. We are proud to continue to develop the technology initiated by Mr. Edison." The x-ray machine, invented in 1895, was recently named the most significant scientific invention of past centuries in an online poll of nearly 50,000 people conducted by the Science Museum in London.
Both awards honor Glenbrook for the development of its High Resolution Low Dose Magnifying X-ray Fluooscope and System, which was issued U.S. Patent No 7,426,258. It produces highly magnified fluoroscopic images that reveal tiny anatomical details, and displays them on a video monitor in full motion, using very low levels of radiation.
As Zweig describes it, the invention "has the potential to provide detailed radiological information not obtainable with any existing radiological modality: dynamic fluoroscopic images of the smallest anatomical features. We welcome collaboration with research facilities that could use this capability."
Glenbrook's technology is now used by most major medical device manufacturers in the USA, in development and production, and in pre-clinical and research studies, to ensure the quality of medical implants. On Aug. 18, 2009, yet another patent was issued for this technology as a tool in the development of vena cava blood clot filters.
Other 2009 Edison Patent Award Winners include Alcatel-Lucent, Bell Laboratories; the Bristol-Meyers Squibb Company and Exxon-Mobil Research & Engineering Company. The R&D Council supports the advancement of technology and innovation and celebrates individual achievements in all aspects of R&D.
Glenbrook is only the fifth recipient of the Invention Advancement Award, granted to individuals or organizations in New Jersey that advance inventive, innovative and entrepreneurial activities, making a positive impact on people's lives. Previous winners were the New Jersey Commission on Science and Technology (1999), the University of Medicine and Dentistry of New Jersey (2000), the New Jersey Technology Council (2001) and the Biotechnology Council of New Jersey (2002).
Glenbrook, founded in 1983, has developed numerous x-ray technologies for the security and electronic industries, as well as for medical device development. Applications include the screening of "at-risk" mail and ensuring the quality of electronic components and assemblies in laboratories and production facilities worldwide.
For information about Glenbrook Technologies' innovations in x-ray imaging technology,
call 973-361-8866
Related posts