New Jersey Inventors Hall of Fame honors Glenbrook Technologies for Invention Advancement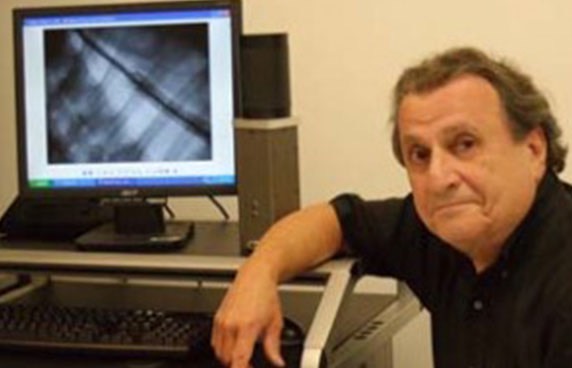 The New Jersey Inventors Hall of Fame has honored Glenbrook Technologies, Inc., a small, 26-year-old x-ray inspection technology company headquartered in Randolph, New Jersey, with its Invention Advancement Award for 2009.
The award recognizes Glenbrook's patented x-ray imaging technology, which produces highly magnified fluoroscopic images that reveal tiny anatomical details, and displays them on a video monitor in full motion, using very low levels of radiation. This capability is not available in any of today's other medical imaging modalities, including angiography, digital radiography, MRI, CT, PET or SPET.
This technology is being used by every major medical device manufacturer in the USA, in development and production, and in pre-clinical and research studies, to ensure the quality of medical implants. Later this year, yet another patent will be issued for this technology as a tool in the development of vena cava stent-like implants.
In the security and electronic industries, applications include the screening of "at-risk" mail and ensuring the quality of electronic components and assemblies in development laboratories and production facilities worldwide.
Glenbrook is only the fifth recipient of the Invention Advancement Award, granted to individuals or organizations in New Jersey that advance inventive, innovative and entrepreneurial activities, making a positive impact on people's lives. Previous winners were the New Jersey Commission on Science and Technology, the University of Medicine and Dentistry of New Jersey, the New Jersey Technology Council and the Biotechnology Council of New Jersey.
"We are honored that the Inventors Hall of Fame feels that Glenbrook Technologies, a small company focused on improving quality through x-ray inspection, has fulfilled the mission expressed by the Invention Advancement Award," said Gilbert Zweig, founder and president of the company. "We are very proud to receive this award, granted for the first time in seven years."
The New Jersey Inventors Hall of Fame is based at Stevens Institute of Technology. The Invention Advancement Award, and the Hall of Fame's other awards, will be presented at a dinner held at Stevens Institute on Thursday, Oct. 22, 2009. The Hall of Fame has recognized Zweig previously, naming him an Inventor of the Year in 1994. The New Jersey Technology Council awarded its Life Sciences Award to Glenbrook for the development of the MicroFluor system, which allows high-magnification fluoroscopic imaging of endovascular implants with dose rates estimated to be 1/200th of conventional fluoroscopy.
For information about Glenbrook Technologies' innovations in x-ray imaging technology,
call 973-361-8866
Related posts